图片1

Web Based CRM Software That's Perfect for Small to Mid-Size Businesses
Commence OnDemand is the ideal CRM solution for small to mid-size businesses. It's easy to use, affordable and offers functionality that rivals many enterprise level solutions. This flexible web-based hosted solution consists of a suite of modular applications for account and contact management, sales force automation, marketing, and customer service. Commence On-Demand is an extremely intuitive CRM system that can be quickly customized to meet unique business requirements. Wrapped around this state of the art CRM software is a company with a 20-year track record for delivering high quality business software and world class customer service.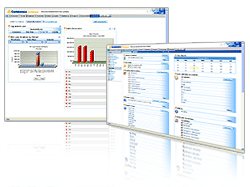 图片1

Commence CRM Software Will Make Your Company a More Efficient Sales and Service Organization
This award winning Customer Relationship Management software provides small to mid-size businesses with a central database for capturing, managing and sharing vital customer information. Commence On-Demand is modular in design, allowing you to select only those applications you need to manage your business. Choose from comprehensive suite of business software including; contact management, lead management, activity management, sales force automation, marketing and campaign management, quoting, project management and customer service. Integrate our CRM solution with desktop software such as Microsoft's Excel, Word and Outlook for e-mail, shared calendars and tasks. Our web services API also supports the integration of ERP and accounting solutions such as QuickBooks and the use of mobile devices such as the Palm, Blackberry, Windows Mobile and other smart phones.